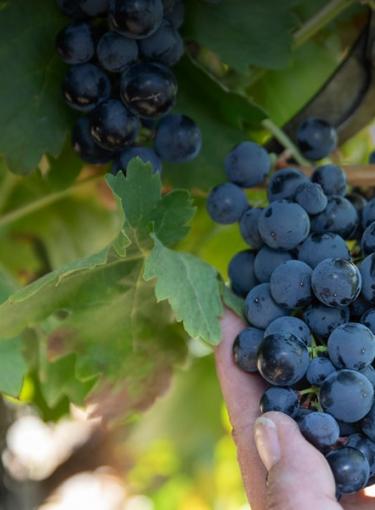 Traditional production with a contemporary vision
Scroll
If we couldn't make our wines like this, we wouldn't do it any other way
We pay attention to even the smallest detail in crafting our wines so that you can experience the character and authenticity of our loving-made wines made with our heart with every sip.
Vineyards
Vineyards
District by district, wine by wine
Our estate is divided into 22 parcels. That allows us to harvest, produce and nurture each plot separately, with the specific nuances and requirements of the wines in each area.
Age of the vineyards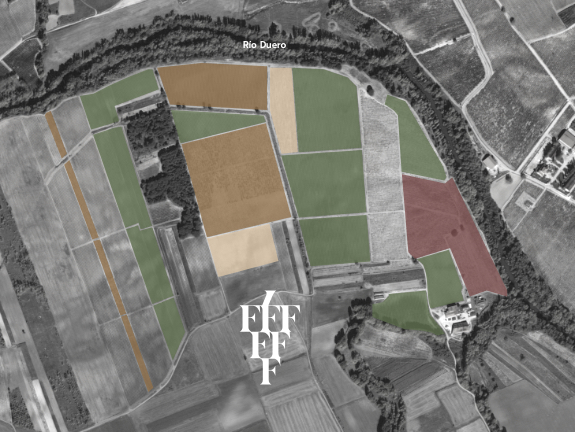 Production
Production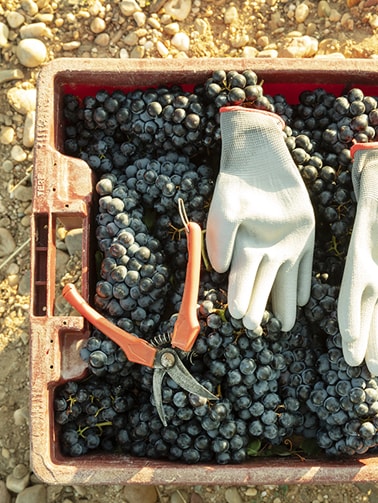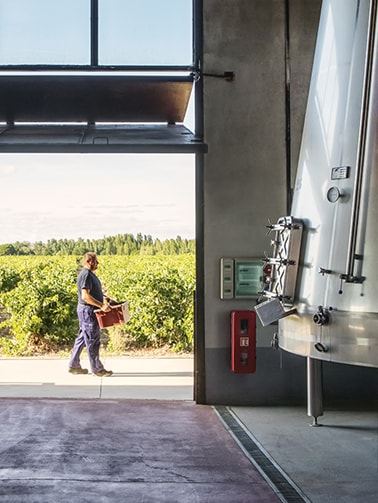 Small-scale production, maximum expression
The harsh climatic conditions, the poorness of the ground and the old age of the vines mean that our yields never exceed 5,000 kg per hectare, much lower than the maximum yields permitted by the D.O.. Working with low yields is our way of guaranteeing concentrated grapes, thus ensuring the high-quality potential of our wines.
Traditional
Traditional
A traditional process
We create our wines with thoroughness, dedication and love because, after 60 years, we are fully convinced that it is the only way to do it.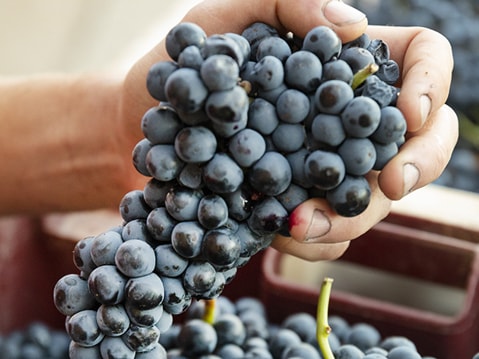 01.

Hand harvesting

The most exciting time of the year, when we finally get to collect  the collects of our labour and we get our hands dirty with mud and must. At Dominio Fournier we harvest each parcel separately, gathering the bunches in small boxes and sorting by hand in order to ensure the maximum quality of each and every one of our grapes.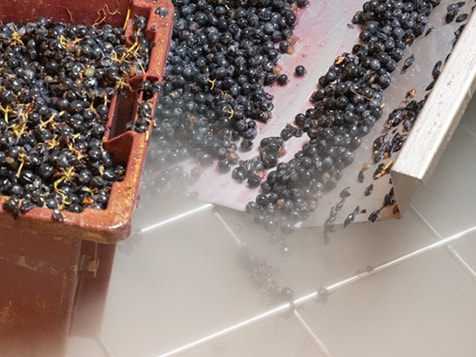 02.

Cold maceration

Prior to alcoholic fermentation, the best batches rest for 5 days in a dry ice maceration, an innovative process that allows us to selectively extract the sweetest and most aromatic tannins obtaining wines with greater colour, body, intricacy and capacity.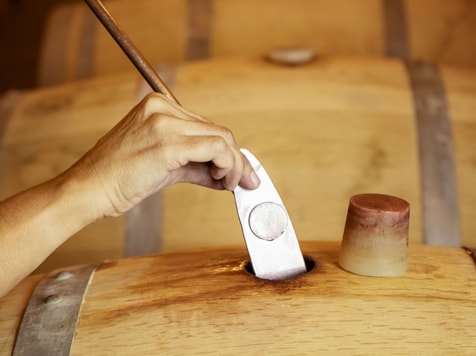 03.

Malolactic fermentation

After fermentation, our wines are gently pressed and drawn off to vats or oak barrels where they undergo malolatic fermentation. This process, whereby naturally occurring bacteria metabolise malic acid into lactic acid, takes away the harshness and stringecy of the wine. Frequent lees-stirring further softens the wines and gives rise to well-integrated oak flavours.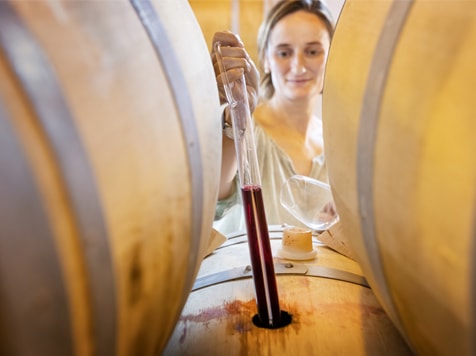 04.

Ageing and blend

The wines age for between 12 and 18 months in American and French oak barrels before blending stage, when the talent of our winemakers comes into play in tasting, choosing and combining the production from the different vineyards into a constant search for Dominio Fournier's unmistakable character and intricacy.

Learn about our wines
They
They
In the best hands
Day after day, year after year, our winemakers pay attention to detail to every every vine and each step of the winemaking process.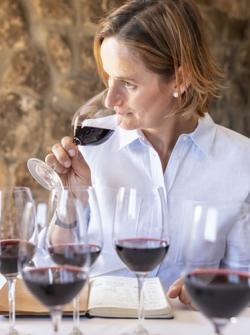 Marian Santamaría
Her career began amongst these very vineyards more than 15 years ago. Nowadays, after a lengthy period that has enabled her to work at some of the most important wine regions in Spain such as Toro, Vinos de la Tierra de Castilla y León o Rueda (where she is now in charge of the prestigious Beronia Rueda cellars), she has come the full circle returning to Dominio Fournier with the aim of creating the best wines in Ribera del Duero.
"
When you love what you do, the end result is worth it
"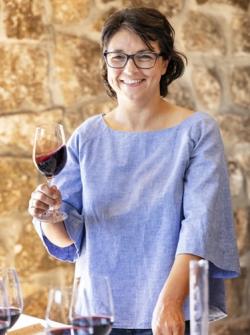 Laura Terrazas Rodríguez
Her story is closely linked to this land and the wines that are produced here. After studying Agricultural and Oenological Engineering, she took her first steps in the world of wine working for the Regulatory Board of the Ribera del Duero D.O. Laura has worked in some of the most prominent wine cellars in the region, finally settling at Dominio Fournier, where she has been an integral part of the domain for 12 years.