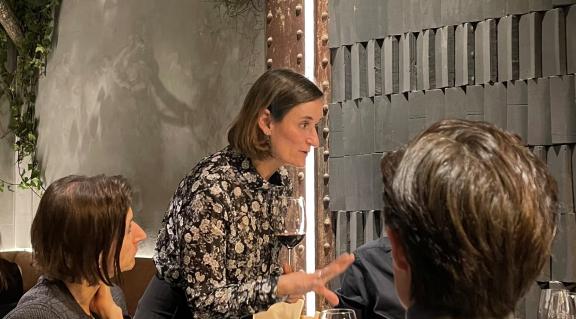 Casa Decor "The Work Well Done Dinner".
Publicada el 28.06.2022
On 7 April, Casa Decor opened its doors once again. This time it did so, in its 57th edition, in the building at calle Goya, 89.
Dominio Fournier was present in the spaces of Jean Porche, Angelina Sanz, Tegar Mobel and Bang & Olufsen. In addition, we had the pleasure of celebrating "The dinner of a job well done" with many of the designers who participated in this edition, as well as the presence of Kersti Urvois, president of Casa Decor.
Marian Santamaría, Dominio Fournier's oenologist, attended the event and, during the dinner, explained the peculiarities of each wine. The central axis of her speech focused on highlighting the points in common between the work behind the winemaking process and the design of spaces.  In both, effort, passion and perseverance are the main characteristics that lead to a worthwhile result. The evening ended with a toast to a job well done. Undoubtedly, the perfect end to an unforgettable day for Dominio Fournier.
Volver a noticias